We're so glad you stopped by!
(No nametags necessary - we're old friends now.)
Curious about how to solve your data connectivity challenges? You've come to the right place.
Progress DataDirect – the answer to your software performance woes.
Your application is dependent on data. Connecting to the world's data is a requirement, not a nice-to-have. But connecting data and applications seems like it's becoming increasingly difficult. And chasing frequent changes to the database landscape can come with a hefty price tag. Are your developers able to easily navigate the continual change, while ensuring top notch performance?
DataDirect offers simplifed integration.
Better performance. Reduced cost.
DataDirect helps you get more. We simplify the process of tracking drivers and releases – a process that causes a drag on performance and reduces the time your development staff needs to integrate with your customers' data. Get all the drivers you need for your software applications in one place – the hard part's on us (we got this!), so you can relax and focus on, you know, work.
About Progress Software
Since 1981 Progress has been committed to delivering market-leading technology innovations that empower our partners and customers to dramatically improve the development, deployment, integration and management of their business applications.
See for yourself:
Learn how Progress DataDirect Cloud can help your business export data faster by connecting to virtually any data source or analysis tool to help you get the most out of your business applications.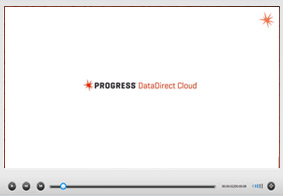 Read for yourself:
Download the "2014 Data Connectivity Outlook" and learn how to de-risk your vendor selections by aligning with market trends.